(Listed 10/20/2015)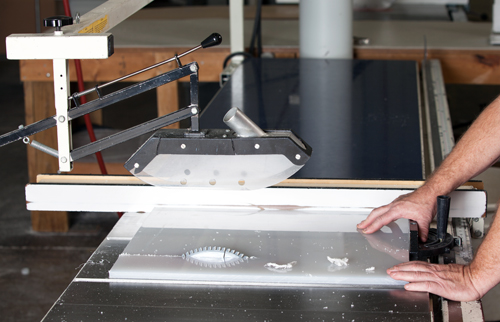 Dynalab Corp., 175 Humboldt Street, Rochester, NY, is a Plastics Distribution Company in search of a Fabrication Technician for the Cutting Room.
Dynalab offers a great work environment with competitive pay and benefits. This is an "A" Shift position Monday to Thursday, 7:00 a.m. to 4:45 p.m. and Friday, 8:00 a.m. to 12 p.m.
A Fabrication Technician in our Cutting Room is responsible for cutting raw material to work order or print instructions. Other duties to perform this job successfully include:
• Stocking and issuing Fab raw materials
• Initiating data entry information of stock status
• Interpreting work orders/cutting sheets
• Recycling scrap material
• Setting up and maintaining cutting equipment
• Maintain a clean shop area
• Cutting raw material according to specifications

***PLEASE DO NOT APPLY IF YOU DO NOT HAVE EXPERIENCE in the use of table, panel, band, and miter saws.***


These duties must be performed in accordance with our Operations and Safety Policies and Procedures. The following training and experience are necessary to be successful in this position:
• Experience in a relative manufacturing environment helpful
• The ability to read and comprehend instructions and customer specifications
• Experience in the use of table, panel, band, and miter saws
• Experience using drill press, other hand tools, and experience in the use of power hand fork lifts
Must possess a strong work ethic and be able to provide good work references. Possess good basic math skills, have adequate communication skills, and be a strong team player. High School Diploma or GED required.
Dynalab will only employ those who are legally authorized to work in the United States. Any offer of employment is contingent upon successful completion of a job function evaluation, background investigation and drug screen. Interested candidates need to fax a resume to Marlene D. Beil, HR & PR Manager at (585) 654-8079 or E-mail to: marlene@dyna-labware.com. Dynalab Corp. is an Equal Opportunity Employer. Employment decisions are made without regard to race, color, religion, national or ethnic origin, sex, sexual orientation, gender identity or expression, age, disability, protected veteran status or other characteristics protected by law

.